Home Incense & Herbal Enchantments Candle Magick Pentacles & More
Amulets & Talismans Tools for Practitioners Recordings
Home of WHITE LIGHT PENTACLES/SACRED SPIRIT PRODUCTS INC.
Excellence and Authenticity in Witchcraft and Magickal Supplies since 1981 e.v.
"Traditional Magicks for the New Aeon"
P.O. Box 8163 Salem, Massachusetts 01971 88 Wharf Street Pickering Wharf
Phone: 1-800-Mastery ( 800-627-8379 ) Fax: 1-978-744-3296
Tools for Practitioners:
Hermetic ( mind ) magick may not require tools but we're humans and it's a lot more fun to have lots of sacred things on our altars for the Gods to see and for us to enjoy. Using a magickal tool to amplify and focus one's will and intentions can be empowering! The emotional impact of sacred art can inspire our highest ideals and help us connect to the Divine. As far as WLP/SSP is concerned, there can never be too much sacred art on display and for use in our temples and our homes.
We have thousands of authentic, effective and potent magickal supplies for you to purchase and knowledgeable practitioners from whom to order them. CALL US @ 1-800-Mastery (627-8379) or fax us at (978) 744-3296. You may also email your orders to us at wlpssp@comcast.net and we will come up with a total for you and send you an email with a PayPal link or you may fax us your credit card information or we will work out another method of payment. We are in the process of creating a new shopping cart and web store, so please be patient during our transformations. In the meantime, happy shopping!
With Love from Salem, Yours in the Great Work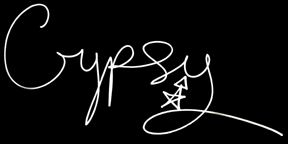 ™
***Prices are subject to change without notice***