Home Incense & Herbal Enchantments Candle Magick Pentacles & More
Amulets & Talismans Tools for Practitioners Recordings
Excellence and Authenticity in Witchcraft and Magickal Supplies since 1981 e.v.
"Traditional Magicks for the New Aeon"
P.O. Box 8163 Salem, Massachusetts 01971 88 Wharf Street Pickering Wharf
Phone: 1-800-Mastery ( 800-627-8379 ) Fax: 978-744-3296
email us
The Nu Aeon School of the Mysteries
Presents
Psychic Intuitive Reader
Frater Hyperion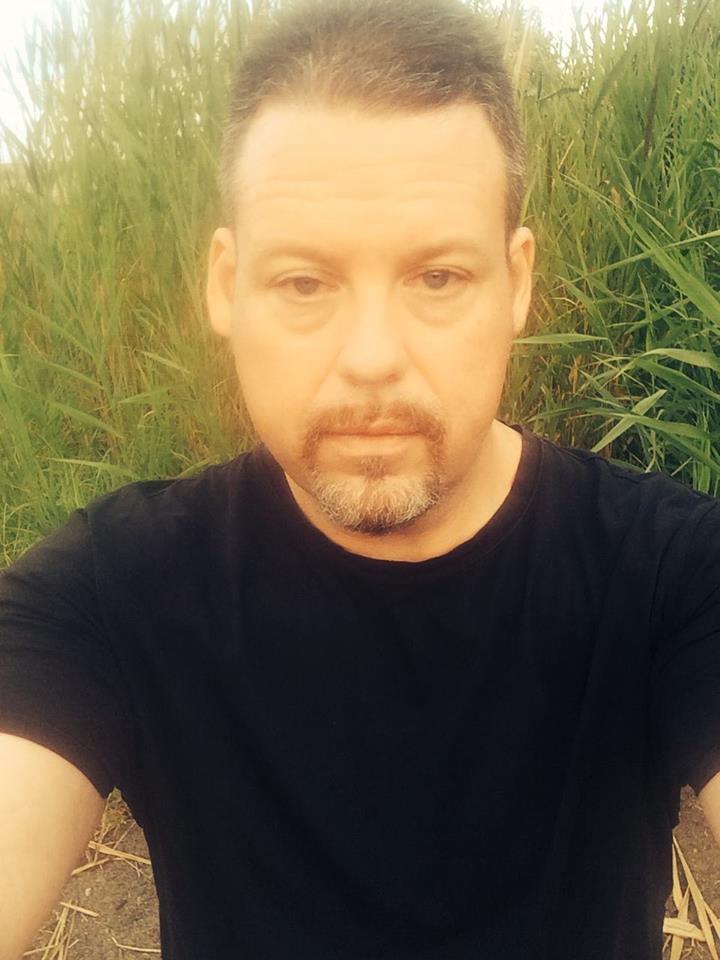 Frater Hyperion has been a student and a practitioner of the Hermetic Arts for over 30 years. He has an extensive background in all aspects of the Western Mystery Tradition, including Qabalah, Tarot, Solomonic and Enochian Magick, along with a wealth of experience in Astrology, Geomancy, Scrying and Astral Projection. As an Adept-level initiate of the Hermetic Order of the Golden Dawn, he has served in leadership roles in that Order as a Senior member of both the Thoth-Sophia and Maat-Sophia Temples of New York.
This gifted and multi-faceted Psychic Reader will be joining us at Nu Aeon starting on Saturdays, and hopefully adding more days to his reading schedule as time goes on. His current schedule on site at NU AEON, is Saturdays from 1:00 p.m. through closing. We encourage you to make an appointment when you are planning your visit to Salem, and you may also walk in without an appointment. We will try to accommodate you if previous booking schedules allow.
Frater Hyperion is an Intuitive Psychic and Empath, which means he is able to tap into a client's feelings and emotional state. He first became aware of the existence of an alternate reality when he began to have random out of body experiences at the age of twelve.
These events instilled in him a lifelong desire to seek the answers to the age-old questions of who we are, why we are here, and what our place in the Universe truly is.
For many years, he did not discuss or share his spiritual experiences or the discoveries he had made with anyone else, preferring instead to quietly tread the path of the Mystic alone.
More recently, however, he became aware of the innumerable ways in which his gifts can be used to assist, and provide valuable guidance to others on their own spiritual quests.
It is for this reason he has decided to take on a small number of clients as a spiritual advisor, Tarot reader and teacher, and he will be available by appointment or limited walk-in's at the Nu Aeon School of the Mysteries.
An accomplished Magician, musician and martial artist, in his spare time Frater Hyperion is happiest out of doors, and can usually be found somewhere under the gaze of the two Beings he loves dearly, the Sun and the Moon.
Whether you are looking for life direction or guidance in a personal matter, an intuitive Psychic Tarot Reading with Frater Hyperion will aid you on your spiritual path to success.
Reading Session Times:
20 Minutes $45.00
30 Minutes $60.00
60 - 75 Minutes $120.00
Blessed Be and we hope you come by for a reading with Frater Hyperion at Nu Aeon, where the Sea meets the Sky. NU AEON 1-800-Mastery (800-627-8379) 88 Wharf St. Pickering Wharf Salem, MA 01970
*If you visit NU AEON and ask for a reading while Frater Hyperion is there, we will ask for payment at that time.
* If you make an appointment for a reading with Frater Hyperion for a specific date in person or by contacting customer service ( 1-800-Mastery/800-627-8379 ) we will take your credit card informtion and hold space for you. We will not debit your card until you arrive at NU AEON for your appointment.
* Call us or email us to cancel at least 72 hours before your appointment if you have an emergency or other reason to cancel, we will confirm receipt of this cancellation or rescheduling request right away, and you will not be charged for the session.
* On the day and hour of your pre-arranged appointmen, if we have asked for your credit card as confirmation, and you do not show up, we will debit your card a non-refundable 100% of the reading fee.