Home Incense & Herbal Enchantments Candle Magick Pentacles & More
Amulets & Talismans Tools for Practitioners Recordings
Home of WHITE LIGHT PENTACLES/SACRED SPIRIT PRODUCTS INC.
Excellence and Authenticity in Witchcraft and Magickal Supplies since 1981 e.v.
"Traditional Magicks for the New Aeon"
P.O. Box 8163 Salem, Massachusetts 01971 88 Wharf Street Pickering Wharf
Phone: 1-800-Mastery ( 800-627-8379 ) Fax: 1-978-744-3296
"At least once in an Aeon a great recording appears!"
Explorations in Rock, Pop and Magick
by Salem's High Priestess of Song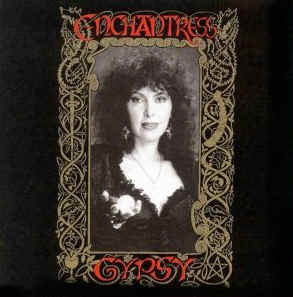 I am a singer/songwriter and my recording, "Enchantress" , has become a favorite of the national and international magickal community. Combining the magickal arts with music, over 30,000 copies of "Enchantress" have been sold since its release on cassette tape in 1990.

Enjoy these song samples:

Each CD $17.95

Here's what a few satisfied listeners had to say ...

"Enchantress" is a powerful expression of one Witch's personal beliefs and faith. It sounds like red and purple velvet and incense smoke curling in the air. The complex melodies, instrumental and voice, draw you in until you are in a world of the artist's making.,," ( full review ) -Valerie Hadden Examiner.com Boston Pagan reporter

I LOVE "Enchantress"! The CD's title couldn't be more perfect: listening to Gypsy's magical songs and beautiful voice is truly an enchanting experience. Highly recommended!...- Judika Illes , Author, Medium, Occultist

"Enchantress is ...absolutely spectacular ..." - Margot Adler-Author of Drawing Down the Moon

"Enchantress lives up to its name. It is an absolute delight." - Raymond Buckland -Author of Buckland's Complete Book of Witchcraft & other fine titles.

""Gypsy's voice is beautifully spellbinding...earth-centered music to rejoice by." - Magical Blend Magazine

"I was enthralled! It's wonderful...one of the best ... that has come out of this movement." - Selena Fox - Circle Network & Sanctuary

"... outstandingly hip...!"- Green Egg Magazine

Let Gypsy's voice encircle you with light!




We have thousands of authentic, effective and potent magickal supplies for you to purchase and knowledgeable practitioners from whom to order them. CALL US @ 1-800-Mastery (800-627-8379) fax us at (978) 744-3296. You may also email your orders to us at wlpssp@comcast.net and we will come up with a total for you and send you an email with a PayPal link or you may fax us your credit card information or we will work out another method of payment. We are in the process of creating a new shopping cart and web store, so please be patient during our transformations. In the meantime, happy shopping!

Blessed Be With Love from Salem, Yours in the Great Work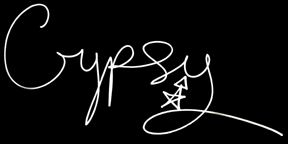 ***Prices are subject to change without notice***